news
May 2014
LPE have just installed a Robotic Fibre Laser Welding Cell
The cell has been designed and manufactured specifically to meet the needs of the LPE wide range of customers. Powered by a IPG 3KW Fiber Laser and ABB 7 Axis Robot with dual work holding positioners it is capable of welding a envelope size of 1500mm*1000**1000 * 6mm thick.
With welding speeds of up to 5 meters per minute, with no distortion, allowing our customers to design there products completely differently giving them the ability to select different materials as well as much thinner gauges. The quality of the weld eliminates the need for expensive dressing and polishing making the finished product not only aesthetically better and lighter while also reducing manufacturing cost considerably.
Using this technology we can weld dissimilar material such as brass to stainless steel and copper to stainless steel which allows our customers to replace existing processes like furnace brazing. With little or no distortion it allows post machining operations to be eliminated again saving cost and allowing more imaginative designs.
Before you deign your next product you must come and see the capability and quality of products this cell is producing.
November 2013
In a record year of investment for LPE and FMG, LPE have added an Amada HFE M2 1303 Series press brake.
It is simply, faster, more accurate and more economic to run, keeping LPE and their customers at the leading edge of technology.
LPE have 12 press-brakes, ensuring our customers large and small are all supported. Please contact any of the team at LPE or FMG for more details
September 2013
Salvagnini P4Xe Bending Cell
LPE are the first sub contractor in Scotland to install and operate a Salvagnini bending cell. This cell will produce a wide range of folded parts up to 3mm thick and 2.18M long from a single tooling set up. The reduced set up times combined with minimum handling times and the speed of operation makes sure we achieve maximum throughput. You can watch the video of the P4Xe, where you will see 4 different parts being run in less than four minutes, all from the same set up.
July 2013
LPE have purchased an Amada Fiber laser cutting machine that cuts material at up to 50m/minute and is capable of cutting copper, brass, titanium and other material that were previously unable to be cut by CO2 lasers. This machine is supported by it's own material load and part unload system, leading to lights out production. The following links will give you an insight into the new machine.
http://www.youtube.com/watch?v=qnryU3RDHug
http://www.youtube.com/watch?v=dskkRoMRbms
NEW FIBER LASER in LPE Click Here to Learn More
Flexible Manufacturing Group
We would like to share with you some of our plans for 2013. FMG will continue to make significant investments over the next few months and we would like to tell
you in advance about them.
February 2013
We have added another high sided van to our fleet as part of our ongoing upgrade program which guarantees the reliability of our vehicles; this also adds more flexibility to our fleet allowing us to meet the ever growing logistical requirements of our Customers.
February 2013
Due to our continueing growth in cryogenics, we have added a third helium leak detector to our testing facilities. The Inficon UL1000 is designed to meet the most demanding leak detection applications. It provides fast, accurate and repeatable test results, combined with high sensitivity and flexible testing.
January 2013
We are delighted to have received an award from Siemens Medical at their recent supplier day. The award for Product and Process Innovation, is one we are particularly proud to receive since it is an area of business we believe passionately about. Our business strategy has always been to look at the best way to manufacture our customer's products. Being involved in the design at the front end of the development allows us to influence the design and help ensure the product is designed in the most cost efficient manner.
August 2012
LPE have installed 2 off ACF corner forming machines.
LPE manufacture a variety of doors and panels in Aluminium Stainless Steel and Mild Steel which were previously welded and dressed. They are now being produced by these corner forming machines which is reducing cost by up to 60% using less skills and improving through put by a factor of 10.
March 2012
The Flexible Manufacturing Group is delighted to be involved in the Stephen Gallacher Golf Foundation. There is a strong bond between both parties, underlined by a commitment to invest in young people, giving them an opportunity to learn, develop and enjoy themselves at the same time.
See the attached link to the Stephen Gallacher Golf Foundation
If you would like any more information please contact us in the normal manner and we can share with you details of the corporate and private opportunities that are available to support what we hope you agree is a very worthwhile and valuable cause.
November 2011
LPE have been formally given Approved Supplier Status to one of the world's leading Wind Turbine Manufacturers. The customer audit team spent three days in the LPE facility working across all areas and disciplines, awarding LPE with one of the highest scores to date.
To date LPE have supplied parts across Europe and into the US. The 100% quality record LPE have achieved is a great reflection on all involved and allows us to move forward with a progressive and respected customer.
August 2011
Business Insider Magazine names Flexible Manufacturing Group number 3 in their SME300 and profile the Group and it's CEO Jim Jamieson in their August edition
July 2011
FMG now have their second vehicle on the road with the group livery. This takes the number of 7.5T vehicles to 5 which combined with 4 vans allows FMG to support their customers efficiently.
June 2011
With transport now controlled centrally within FMG, we have added a new, larger van to the fleet. This vehicle will specifically support our English based customers, where the larger load area will allow us to efficiently support their requirements. The new FMG livery will become the norm,with another HGV truck joining the fleet in early July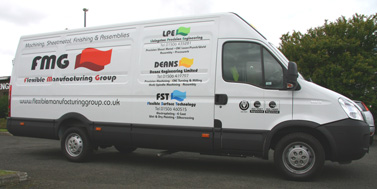 Iveco Daily 2.3 HPI
April 2011
Livingston Precision Engineering features in Amada Spring Journal.
Over £1,200,000 Investment at LPE
April 2010
With our customers demands constantly changing the need to reduce both lead time and batch sizes is becoming ever more important. LPE have invested a million pounds in new equipment that will support this demand. The new combination laser punch has a 4Kw laser, 30 ton punching, 4 station tapping unit, high speed punching and forming functions,1800 hits per minute punch rate and can handle sheet sizes 3000mm x 1525mm x 6mm. Combine this with the minimal need for tooling, this machine will help satisfy even the most demanding customers requirements.
To complement this machine and to add further capacity we are also installing two high-speed 8 axis CNC press brakes, one 100 ton x 3000mm and the other 80 ton x 2500mm capacity. These machines will be programmed using the latest Radan bending software allowing complicated parts to be bent with minimum set up.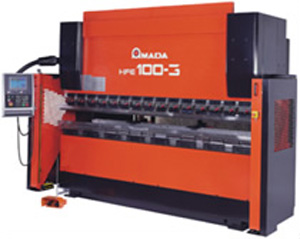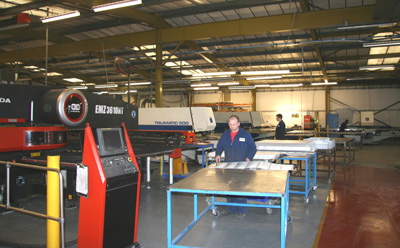 Amada HFE 8 Axis Press Brake Production Area Reorganised
March 2010
Following the successfull implementation of the CSM 38TBRE CNC electric
tube bending machine at LPE in July 2009 we are adding another machine.
The CSM 50TBRE CNC which is capable of bending up to 50.8mm outside diameter, this increases both the capacity and capabilities we have to offer to existing and new customers.
January 2010
FMG have just been awarded a substantial contract for producing front panels for the telecommunication industry.
July 2009
LPE continue to increase the services they offer by adding a
CSM 38TBRE CNC tube bending machine which, together with new automatic tube cutting and deburring machines, form the latest Production Cell at their Livingston factory.
June 2009
First Windsave turbine installed on GSM Tower.
February 2009
LPE Add Deep Drawing Capabilities.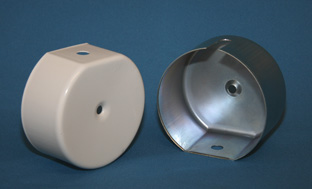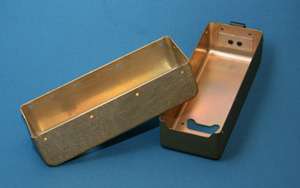 Mild Steel Plated and painted Aluminium Can Chromated and
For Outdoor Use Painted For Defence Industry
January 2009
Given our stated objective of working in partnership with our customers
we are proud to have received an award from Raytheon in recognition
of our contribution to our partnership.
LPE invest over £1 million in new equipment


September 2008
LPE have invested over £1 Million in new equipment including an EML 3610 NT combination machine 4kw laser with top of the range punching machine, the EMZ3610 NT latest punching machine from Amada and their 8th 7 axis CNC Press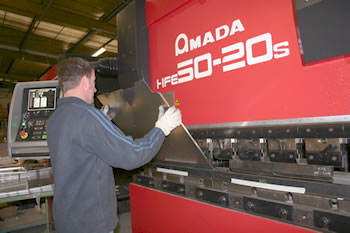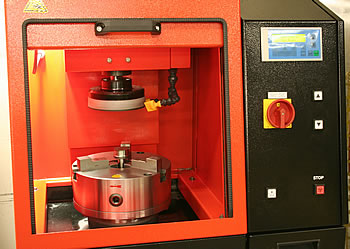 8th 7Axis CNC Press Brake Automatic Tool Grinder
LPE win Amada Award for Innovation
LPE secure a second Amanda Award at the world sheetmetal fair in Japan June 2006.